How to roast a turkey/chicken:
Thawing: Do not thaw a turkey at room temperature. A quick way to thaw the turkey is to place the wrapped frozen turkey in the sink and cover completely with cold water. Allow 1 hour per pound (2 hours/kg) of turkey to thaw. Change water frequently – or – place the wrapped turkey in a pan in the refrigerator. Thaw 24 hours for every 5 pounds of turkey. Keep refrigerated after thawing.
Oven Roasting: Remove the plastic wrap from the thawed turkey. Remove the giblets and neck from the body cavity and save to use in making your soup stock. Place the turkey breast side up in a roasting pan and brush the flesh with oil or margarine. Sprinkle the outside and cavity with spice of your choice (salt, pepper, sage, rosemary, thyme, etc.)

Roast the turkey loosely with a "tent" of aluminum foil, in the oven set at 325 degrees F.
Cooking time for turkey weighing 10 – 14 lbs. (4.5 – 6.5 kg)

Unstuffed 3 ½ to 4 ½ hours
Stuffed: 4 ½ to 5 ½ hours

About 45 minutes before the end of the suggested roasting time, remove and the foil tent, baste the turkey with drippings and continue roasting until done
It's done when:

A meat thermometer reads 180 degrees F for stuffed turkey or 170 degrees F for unstuffed turkey
The legs move easily when twisted and the juices run clear
When the turkey is done remove it from the oven, cover with foil and let stand 15 – 20 minutes before carving

Always wash cutting boards, utensils, work surfaces and hands with hot soapy water after handling poultry
If you have left over turkey or chicken, try using the meat in another meal: Curry, Pasta sauce, Salad, Soup, Sandwich's, Stew, or Stir Fry!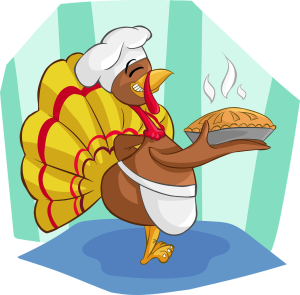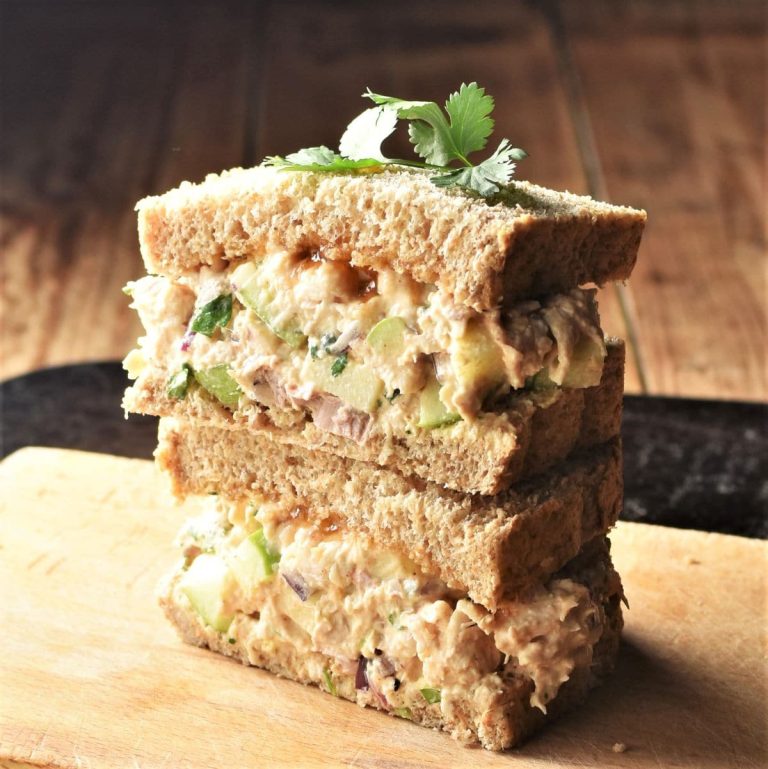 Turkey Salad Sandwich
This turkey salad is crunchy and good. The curry powder and ground ginger are optional, but do make for a lovely, savory flavour. You may substitute 1 tbsp. chopped parsley or 1/8 tsp. ground sage, if you prefer.
Combine all ingredients except bread. Spread Turkey Mixture on 4 slices of bread and top with remaining bread. 
1 ½ cups diced cooked turkey
½ cup diced unpeeled apple
½ cup mayonnaise or salad dressing
1 medium stalk celery, chopped (1/2 cup)
2 green onions (2 tablespoons)
1 ½ teaspoons curry powder *
¼ teaspoon of ground ginger
¼ teaspoon   pepper
¼ teaspoon salt
Optional * 8 slices whole grain bread
Hearty Turkey Ragout
In large deep pot, heat oil over medium heat. add onion, garlic and mushrooms; Cover 7 minutes, stirring often. Sprinkle with flour; Cook stirring one minute, stir in broth thyme sage, and salt and pepper to taste; Bring to boil. Reduce heat; add Turkey, potatoes, carrots, parsnips, beans and peas; Heat through. 
2 tablespoons vegetable oil
1 large onion chopped
 3 cloves garlic, minced
 8 ounces of fresh mushrooms cut in half
 2 tbsp flour
2 ½ cups turkey or chicken broth
½ tsp dried thyme
½ tsp dried sage
Salt and pepper
4 cups coarsely chopped cooked turkey
2 cups cooked quartered potatoes
2 cups cooked diced carrots
1 cup cooked sliced parsnips
1 can navy beans, drained and rinsed
1 cup green peas (frozen or left over)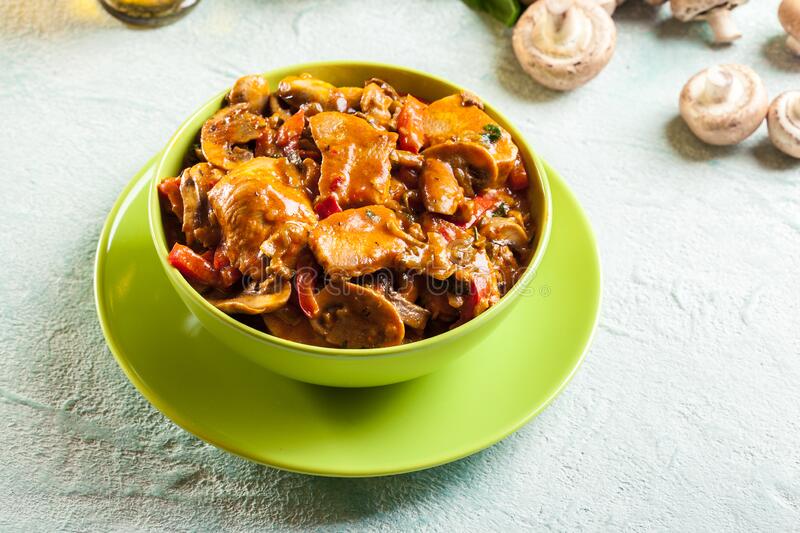 Do you have a great recipe you'd like to share? Send an email to info@christmashampers.ca and you may see it featured on this page!