HOW TO APPLY
Woolwich Community Services, 5 Memorial Ave, Elmira 519-669-5139 Monday to Friday 9-5pm.
We give hampers to anyone living on a low income in Woolwich Township and Northern Wellesley.
Apply after NOVEMBER 1st by calling our office. We will need proof of residence, proof of income and a piece of identification for all of the people in your household. Options to provide proof will be discussed. Please try to apply before November 30th. Call our office for any eligibility questions or concerns.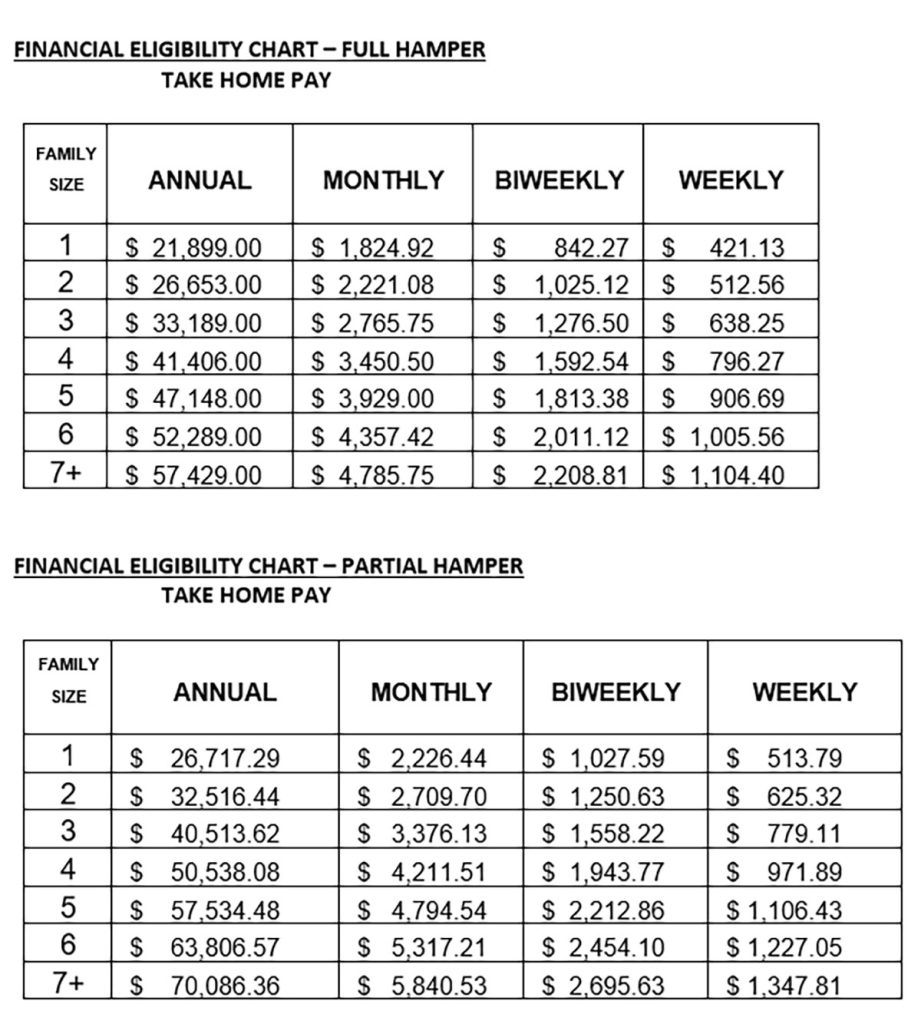 ** Individual circumstances are taken into consideration if over these cut-offs. If you are in need and willing to share we will listen, please call our office 519-669-5139.
Hamper pickup date is Thursday December 15th. When you apply you will be given a pick-up time and location of pick-up.